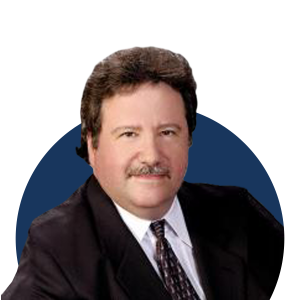 SCOTT CIPINKO | Chief Legal Officer
Scott J. Cipinko is an attorney with more than 30 years of national and international experience in contract, corporate, regulatory insurance, and financial services law. He is located in Georgia and is of counsel to Dunlap Bennett & Ludwig. Previously Scott served as Executive Vice President and Chief Operating Officer of the Consumer Credit Industry Association (CCIA), Executive Director of the Life Insurers Council, Life Insurance Finance Association, and Executive Vice President of the National Alliance of Life Companies. He also served as a director and staff liaison to the CCIA PAC Board.
Scott is a pragmatist, but when that fails, Scott aggressively pushes through Tech Warehouse's intertest and protects its assets at all costs.
CHELSIE CAMPBELL | Senior Director of Legal and Compliance
Chelsie an an official legal counsel to Tech Warehouse, she aggressively defends the Tech Warehouse brand and makes absolutely sure that Tech Warehouse are in full conformity with all state and federal regulations as applicable. Tech Warehouse is proud to have her as part of our legal contingent.
She is a Legal Strategist for her clients. She provides general counsel, business formation, and government affairs strategy for medical, technical, and small businesses. She is the founder of her own 7 figure real-estate startup and is familiar with the pitfalls that many small businesses owners face. Prior to, Chelsie worked as a lobbyist for a Fortune 500, Berkshire Hathaway company.
Chelsie graduated from UNLV with with a BA in Communications with an emphasis in Broadcast Journalism and a Second Major in Spanish Literature Phi Kappa Phi, both Cum Laude. Chelsie was admitted to practice in 2008, and graduated from Boyd Law School, where she honored with the Dean's Award.
In the past, Chelsie has served as the President of her Law School Alumni Board, Chairperson for United Way's Young Philanthropist Society and is the current Nevada Advisory Chair for CPLC.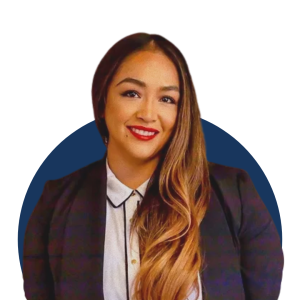 Denisse Ramos is the founder and Lead Attorney at The Ramos Law Firm. She is a United States Army Combat Veteran currently serving as a Military Reserved Officer for the Nevada Army National Guard focused on Strategic Planning. Ms. Ramos has earned a BA in Criminal Justice, MA in Organizational Leadership, and a Juris Doctorate in Law (JD). She is a current member of the State Bar of Nevada.

Ms. Ramos was born in Los Angeles, California, where she was exposed to public service at a young age. She was raised by hard-working immigrant parents, who made her American dream possible while empowering Ms. Ramos to understand the strength of humility, service, and hard work.

Ms. Ramos is committed to Tech Warehouse Inc. interests and Tech Warehouse Inc. are proud to have Ms. Ramos as an integral part of our legal team!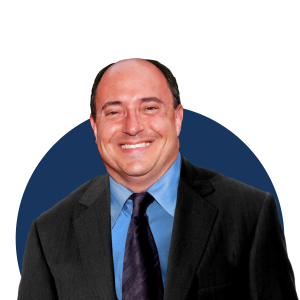 Richard Nacht, based in Princeton, NJ, has been counsel and advisor to more than 1,500 startups and early-stage entrepreneurs as well as enterprise clients. Mr. Nacht provides Tech Warehouse with a thorough understanding of the increasingly complex intersection of law and business taking into account both the corporate and legal perspectives. Nacht advises Tech Warehouse on securities and regulatory matters including various stages of raising capital and corporate governance.
Mr. Nacht has been practicing law for 35 years, having attended New York Law School, and holds an MBA from the NYU Stern School of Business. Together with his law practice, he has created six companies, including an Inc. 500 company sold to a national competitor. Mr. Nacht is a member of the New Jersey bar as well as the federal courts, including the bar of the United States Supreme Court. He has served clients in 45 U.S. states and more than a dozen jurisdictions across the globe.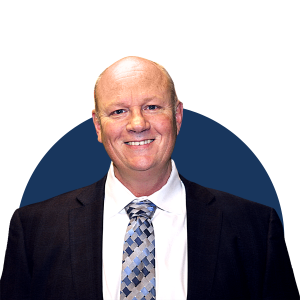 The Tax Law Office of David W. Klasing is a boutique tax firm comprised of award-winning, nationally recognized Tax Attorneys and CPAs. They combine over 20 years of tax & business experience, drawing upon a diverse range of professional backgrounds in tax and business law and accounting, to help individual taxpayers and business entities resolve even the most complex of state, federal, and international tax issues. They understand how stressful it is for taxpayers to deal with agencies like the IRS, which is why they emphasize clear, frequent communication. Their goal is to obtain the best possible outcome from each case, no matter how high the stakes – and they work diligently to achieve favorable results. Handling civil, criminal, domestic, and international tax matters, they serve clients throughout the US.
Tech Warehouse LLC have Dave Klasing on retainer and deal directly with him for all tax related matters.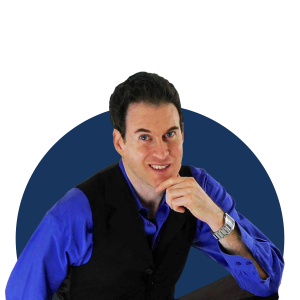 William Scott Goldman is the founding member of Goldman Law Group, representing creative business clients throughout the U.S. and internationally. Mr. Goldman received an LL.M. in Patent and Intellectual Property Law from George Washington University and is licensed to practice before several courts.
One of the world's most prolific trademark filers, he is perennially-ranked 'Top-10' at the USPTO, currently with over 10,000 successful applications and registrations. Having written the book on Branding Law, he is also a frequent lecturer, guest speaker, media commentator, and author on various legal subjects.
Clients appreciate his creative legal and business insights based on almost thirty years of practical experience, reasonable flat-fee billing, and quick response times.
Tech Warehouse has William Goldman on retainer and he is our sole point of contact for any IP, Patent and Trademark related matters.