aLL-IN-ONE SOLUTION, PREMIUM PROTECTION
Over 5 million cases of IDENTITY THEFT & related SCAMS are reported each year.

1.3 million involve children as victims.
Tech Warehouse Rondesse has partnered with the most trusted brands and industry experts to provide the ultimate Online Life Security Hack!
You can get started for as low as $89.99/month
*varies per availed subscription package | **terms and conditions apply
All sales will be guided by our account managers. We encourage you to ask questions to ensure that you fully understand our offers and your options before you get started.
IDENTITY THEFT PROTECTION & REMEDIATION
Identity (ID) theft happens when someone steals your personal information to commit fraud; or simply to give it to others for monetary gain. Criminals may use your information to apply for credit, file taxes, or get medical services and, in the process, damage your credit status . It will cost you time, money, and effort to restore your financial reputation, not to mention the stress that comes with it. To save you from these, RONDESSE forged an alliance with the most trusted in the industry to offer the safest and most valuable Identity Theft Protection package.

✓ up to *$3 million expense reimbursement for legal costs and stolen funds
✓ up to *3 Credit Bureau monitoring
✓ Address change monitoring
✓ SSN Protection*
✓ *Monitoring and Alerts: Credit Score, Credit Reports, Credit Threat, Financial Threshold Accounts, Payday Loan, Sub-prime, Credit Freeze
✓ *Lost Wallet Assistance
✓ *Checking Account Report
✓ *Social Media Monitoring
✓ *Reputation Management
✓ U.S.-Based ID Restoration Service
Powered by:



ACCIDENTAL DAMAGE DEVICE PROTECTION
In the modern world, your devices have become an indispensable tool for everyday life. With RONDESSE, we ensure that ALL your devices are covered and you will never go without. We have gone beyond devices as we can "protect everything." Unprecedented levels of peace of mind await you in your RONDESSE journey. Cover your phone, laptop, electronics, and other vital personal items against costly damage and theft!

✓ Protect 1 phone + 25 items
✓ Accidental damage
✓ Phone parts & battery failures
✓ Theft
✓ Up to $2,000 per claim
✓ Unlimited claims**
✓ $29 - $99 deductibles

Powered by:


TECHNICAL SUPPORT & CYBER DUE DILIGENCE
Living online is inevitable, but the internet can be a dirty place, and the dark web poses real danger. It is a fact that 100% safe browsing does not exist. RONDESSE is, however, bringing in the best options for protection and remediation:


We have partnered with only the best vendors for Viruses, Malware, and Ransomware protection, covering up to 20 laptops, PCs, and phones.
✓Protection from Virus, Malware, and Ransomware for up to *20 devices | ✓*100GB of secure Cloud Backup and Secure VPN with Password Manager |✓Dark Web & Internet Monitoring

Tech Warehouse has established a 5-star rated technical support team who can attend to your technical needs remotely, securely, and most importantly, empathetically, 24x7.
✓Initial Setup |✓ Crashing/ Freezing/ Speed Issues |✓ Application Installation/ Removal | ✓Virus and Malware Removal Assistance | ✓Pop-ups & Errors | ✓Internet and Email Connection

Beyond Technical Support, RONDESSE has Certified Ethical Hackers & Licensed Cyber Security Experts to identify potential risks based on existing trends, exploit usual social and behavioral patterns, and provide in-depth insights on mitigating risks and dangers, resulting in a healthier, safer, and more robust digital ecosystem. They also participate in legal cyber investigations, should it be deemed necessary, to gather evidence and supporting facts when filing for police reports, restraining orders, and actual legal and in-court proceedings.
✓Online Threat Assessment | ✓Basic Cyber Crime Investigations| ✓*Penetration Testing (Small Businesses) | ✓*Alerts & Recommendations to prepare for incoming or future attacks

In Partnership with:



END-TO-END LEGAL SERVICES
RONDESSE offers you the most comprehensive, value-for-money, legal defense and support through our strategic partnerships. We ensure a lawyer in every state, for any situation, whether civil or criminal, state-wide or federal. Through our connections, experience, and, strategic partnerships, RONDESSE leads you towards having a legal "sword and shield" to protect you and your family**, eradicating the notion that basic legal services require thousands of dollars to avail.


ROCKET LAWYER: ✓Unlimited Legal documents | ✓Unlimited Ask a Lawyer questions | ✓Up to 40% DIscounts on Attorney Fees | ✓Free 30-minute phone consultations per issue | ✓2 Document reviews per month up to 10 pages.

LEGALSHIELD: ✓Personal Legal Advice | ✓Unlimted number of Personal Issues | ✓Contracts/Documents Reviewed - up to 15 pages | ✓Letters/Calls made on your behalf | ✓Will/Living Will/Healthcare POA/Financial POA | ✓Traffic Ticket Assistance - Moving Violations | ✓Civil Trial defense - covers 60 hours of trial and pre-trial activities | ✓Tax Audit Assistance | ✓25% Preferred Member Discount | ✓24/7 Emergency Protection | ✓*Uncontested: Divorce, Adoption, Separation, Name Change *Business Plans are also available
Beyond your Rocket Lawyer and Legal Shield subscriptions and inclusions, RONDESSE has legal correspondence with legal firms in India and Nigeria, where most scams usually orginate. Here in the US, we have a team of elite lawyers to oversee your situation and  provide legal guidance in concert with your Rocket Lawyer and Legal Shield representative at no additional cost.  Our lawyers boast a pedigree beyond reproach as they have been a part of Berkshire Hathaway as well as the US Military. They now have their own practices, but have maintained a high level of engagement with their respective roots. This results in a very robust and effective line of communication which expedites the entire process. Their direction and guidance in any legal proceedings yield the most optimized results.

ACCOUNTING SERVICES
In line with our goal to make online lives secure and easy, we offer an inclusive suite of services that any American citizen needs, whether for scam remediation or not. RONDESSE provides easy access to bookkeeping and tax services through our strategic partnerships, providing a worry-free experience in an otherwise burdensome endeavor.

Our Accounting subscription includes:
✓ 10 letters or 10 phone calls per year
✓ 1 Book Audit and
assessment: book cleanup every 6 months, as long as you are subscribed
✓ Unlimited emails with customer
✓ Guaranteed IRS response within 5 days if needed

Members may avail of the following services at need, at heavily discounted rates:
✓Tax Returns (Personal/Business) - This alleviates the burden of ensuring that you and/or your business is compliant to State and Federal tax requirements.
✓Emergency IRS Response - in the event that you receive and IRS letter due to technical, bureaucratic and simple, negligible mistakes in their filing, or any issue as indicated by the IRS, we guarantee a response to repond on your behalf within 5 business days.
SECURITY & PRIVATE INVESTIGATIONS
Our partner private investigation firm provides top of the line, solid information based on judicious research, using industry-standard research methodologies and cyber-intelligence tools, as well as the most advanced software applications, which results in comprehensive, all-inclusive reports on any subject of focus. This provides powerful and valuable implements for legal proceedings in civil disputes as well as criminal cases.

✓ Free consultation and guidance from a licensed PI
✓ Background checks - Basic/ Full Comprehensive - These will usually show the following at the very least : Addresses, Names Associated w/ the subject, SSN, Phones, Possible Criminal Records, Sexual Offenses, Driver's License, Motor Vehicles Registered, Florida Accidents, Concealed Weapons, Permit, People at Work, Professional Licenses, FAA Certifications, FAA Aircraft, Watercraft, Voter Registration, Hunting/Fishing Permit, Bankruptcies, Liens and Judgments, UCC Filings, Possible Properties Owned, Possible Associates, Possible Relatives, and Neighbors. The Full Comprehensive Background check will be highly detailed and shall be personally discussed with you.
✓ Dedicated licensed private investigators for Identity Restoration*

Another value that our Private Investigation partner firm provides is in-depth Law Enforcement guidance, considering that several members of the firm are former members of varied law enforcement agencies. Their experience leads to expedient and learned plan of actions in terms of preparation for procedures and adherence or compliance to protocols. These insights provide a more efficient flow of actions resulting in an expedited resolution to issues and cases.


Powered by: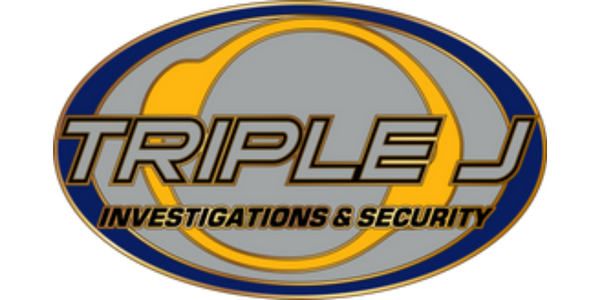 MENTAL HEALTH THERAPY
RONDESSE takes mental health seriously. Being a victim of a scam can be devastating for most people, and we hope to ensure that no further harm will beset our clients should they experience a life-altering event like that. Among all other efforts, reinforcing that they are not alone in this journey is the most human response we can give. All Rondesse subscriptions come with free 1-month therapy with Betterhelp.


We are one with Betterhelp in making professional therapy accessible, affordable, and convenient — so anyone who struggles with life's challenges can get help anytime and anywhere. BetterHelp offers access to licensed, trained, experienced, and accredited psychologists (Ph.D. / PsyD), marriage and family therapists (LMFT), clinical social workers (LCSW / LMSW), and board-licensed professional counselors (LPC). 

Powered by:

inclusions:
✓ID Theft Protection & $1M Insurance | ✓Virus, Malware & Ransomware Protection for 5-10 devices | ✓VPN for 5-10 devices | ✓1-month Free Technical Support | ✓Online Threat Assessment & 1-2 Cyber Crime Investigative Report | ✓Rocket Lawyer Membership | ✓PI Consults and 1-2 Basic Background Check Report | ✓1-month Free Betterhelp Therapy
We are Tech Warehouse Inc., an eCommerce company established in 2014. We sell laptops and gadgets in partnership with top brands such as HP, Dell and Lenovo, who consider us a trusted brand partner. Our company operates with a customer-obsessed culture which forged our reputation as one of the most sought-after sellers in our niche. In fact, on  Amazon and eBay, we are the only seller in our segment, with a lifetime record of 100% positive seller feedback backed up by hundreds of customer testimonials.
With the customers' welfare firmly entrenched in our DNA, we have expanded our services through Rondesse. Rondesse is our dream coming to fruition. We want to keep customers loyal by giving more of what we do best – delivering customer service, VVIP style, and being the most comprehensive, all-inclusive, premium yet practical one-stop-shop for online security. We want to be America's guide, and stronghold as we all inevitably live our digital lives.
RONDESSE operates under the legal guidance of esteemed lawyers, each at the prime of their careers and with high success rates in their dealings, backed up by a seasoned veteran in the field of private investigative work with a solid track record of success and customer satisfaction.
At Tech Warehouse, security is a lifestyle. We encourage you to practice the same. Start by verifying our Business License HERE.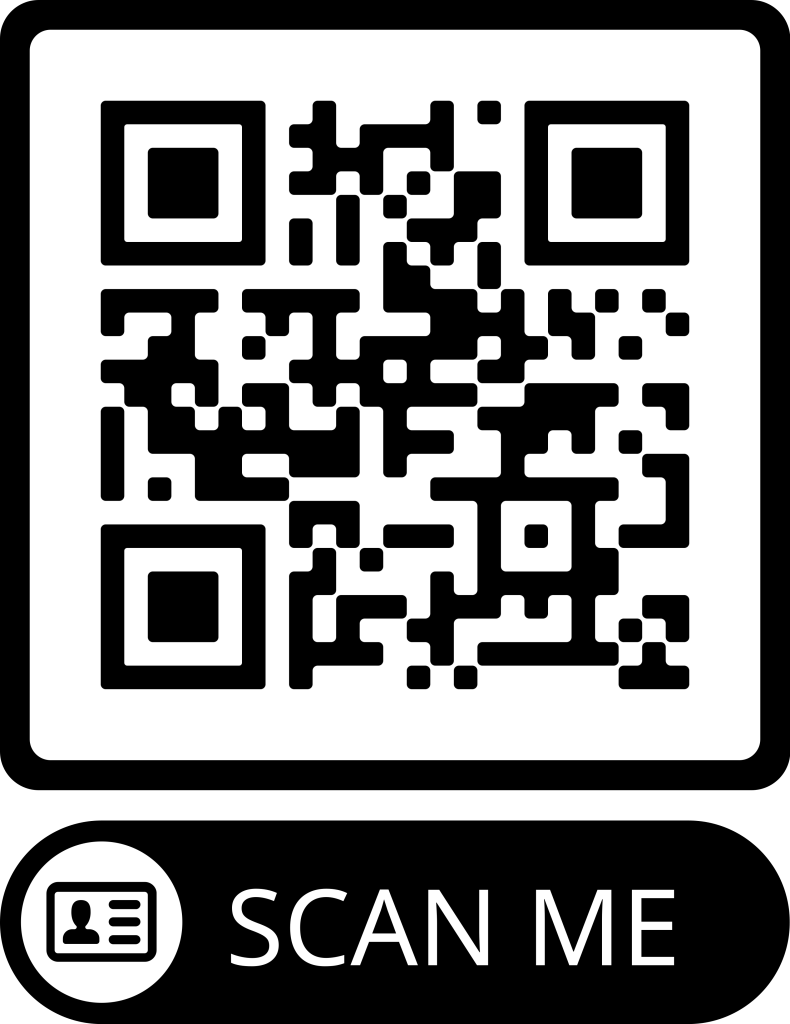 ALL-IN-ONE SOLUTION, PREMIUM PROTECTION
888-4939783
Monday – Friday, 8AM–8PM EST ; Weekends, 8AM–3PM EST.
If you'd rather text, please do so on 914-215-7833 and we'll respond right away.
Questions? Leave a note, and we will email you back as soon as we can.
Administrative Office:
2607 W Lynchburg Salem Turnpike,Bedford,
Virginia 24523


Administrative Phone #:
434-219-0150
434-219-0566

Email: [email protected]
Copyright © 2022 • Tech Warehouse is fully owned by Cachet Works USA LLC.