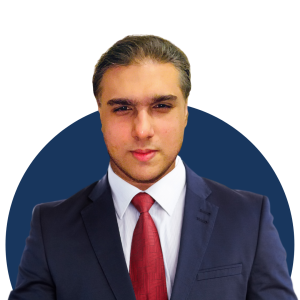 MIKIV B. | CEO, Chairman of the Board
If Tech Warehouse was created to delight customers, Mikiv was born to take brands from scratch to multimillion-dollar operations. A born leader, Mikiv specializes in empowering every team member that reports to him. His tutelage and skill homes in on key performance and delivers astounding value to the company's customers, investors, vendors, employees and partners.
Tech Warehouse's success is a direct corollary to Mikiv's personality. Like other similar ventures, Tech Warehouse's revenue stood at $100,000 when Mikiv came on board, he along with his curated team took revenue to $4.6MM in 2019, and $5.2MM in 2020.  
Tech Warehouse reached close to $10MM in revenue in 2021 and is on track to reaching $12MM this year. Mikiv excels at weathering inclement storms and performing well under pressure, while never losing sight of the core objective: growth for the brand. 
Every individual and entity that engages with Mikiv covets a long-term relationship with the brands he associates with, and this further accrues and delivers the highest level of ROI for investors and more importantly larger value for customers.
While we could elegantly state that Mikiv's key interests outside of work include fine dining, horseback riding, and long walks on the beach, the truth is "outside of work" Mikiv only focuses on personal growth and philanthropy to the best of his ability. These virtues tie into the company's philosophy and core culture.
To provide a brief yet indicative glimpse into how Mikiv operates on a day-to-day basis, here is a quote from him directly:
"We use the old adage "Glass half full/empty" with great nescience, it is often relayed without real comprehension and with utter benightedness. To find out if the glass is half empty or half full, we need to get down to the genesis of that instance. The glass isn't half full because we want to conveniently portray optimism, nor is the glass half empty because pessimism is what we fancy at the time. To find out the truth, which is incontrovertible we must first investigate and establish: if the glass was half filled from an empty state or if the glass was half emptied from a full state. The latter establishing a half empty instance and the former establishing a half full status. To exert the effort to acquire core facts, THAT is knowledge. The application of that knowledge is wisdom."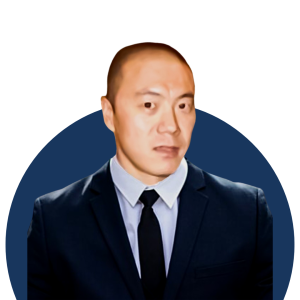 CHRISTOPHER K. | CFO, President
Christopher Kim, as cfo and President of Tech Warehouse Inc. , is tasked with providing a strategic vision that oversees progressive expansion and growth by implementing key processes including establishing short and long term goals, budget planning, communication with shareholders and managers about their expectations, setting and tracking goals for key initiatives. Mr. Kim works with team members to ensure our services meet and exceed our clients' expectations. Having expertise in compliance and accountability, he directs protocol that ensures Tech Warehouse and its employees comply with the regulations of the industry and with internal policies. Chris K propagates Tech Warehouse's success across the board.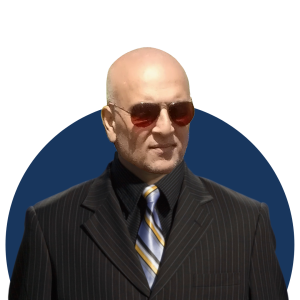 ASHIT B. | Chief Strategy Officer
Ashit B founded Cachet Works and Tech Warehouse and is responsible for all its political and corporate contacts, worldwide. He manages key members of Tech Warehouse and also handles intra-company compliance protocols for the entire team. He brings decades of experience handling corporate matters and also is a key policy maker with regards to intra company protocol. All executive managers and personnel report to Mr. Ashit B. His business acuity and experience deliver expansion plans as contrived by the CEO and the board while making sure Tech Warehouse always indulges in the best practices for its team members, partners and employees or contractors.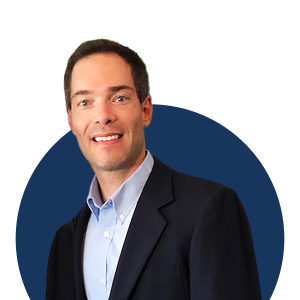 MIKE S. | Chief Relationships Officer
Mike has redefined work ethic and strategy development for Tech Warehouse. Mike's lightning-fast approach to challenges and his impeccable work ethic are key elements that have driven the company's success. He makes short work of problems that present themselves by dealing with them with precision, focus and with a result-oriented attitude. There hasn't been any challenge Mike has shied away from and thus far Mike has never been caught off the cuff, he is always eager to explore new ways that benefit the brand and take it to the next level. Mike has made the CEO's overall burden lesser by always planning ahead and staying one step ahead of pitfalls and impediments to growth.
Mike is a keen Mustang enthusiast and enjoys exploring different types of cars in his free time.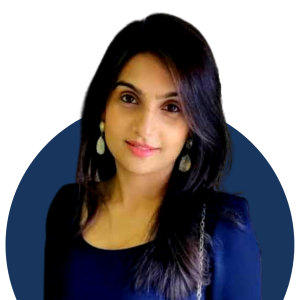 ANGARIKA J. | Chief Officer, Business Analytics
Angarika is the heart of Tech Warehouse. She oversees all administrative and managerial tasks and reports directly to leadership. She adroitly implements protocols in cohesive efforts with leadership and makes sure every possible aberration has a variety of protocols, this enables Tech Warehouse to work in a proactive fashion as opposed to a reactive one. She is responsible for leadership to deliver on their macro-objectives and she further arms leadership with able and conscientious decision making which eventually leads to key growth, astronomical value for customers and enhanced value for partners and vendors.

Angarika enjoys travelling and discovering in her free time.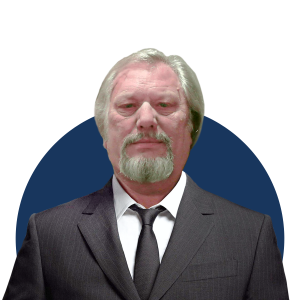 DAN HAMMOND | Board Member and Logistics and Warehouse Management
Dan Hammond brings decades of experience in the logistics and warehouse management sector. He was COO of several logistics companies and worked closely with executive management to fine tune their warehouse automation and streamline logistics to and from the main warehouse. He is a board member with Tech Warehouse and advises on and manages warehouse protocol by directly dealing with the CEO and then working closely with operations and executive leadership to certify warehouse operations per his standards and increase efficiency and efficacy for every involved process. He is one of the core reasons as to why Tech Warehouse have a signature errorless shipping process!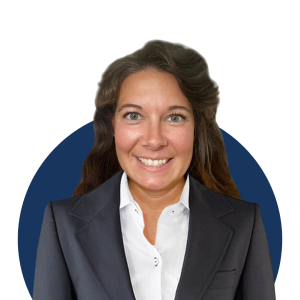 JESSICA SCHAK | Intra Company Manager
Jessica's core strength lies in interpersonal communication and engagement. She consults the board and works closely with executive leadership to better manage promotions, demotions, key responsibility "hand overs" and establishing or swapping duties as assigned to managerial, customer support or operational staff. Since her addition to the company, Tech Warehouse have had a better understanding off who should fill what positions in the company and what goals or objectives would ideally trigger promotions, demotions, bonuses or ramifications for negative performance such as penalties.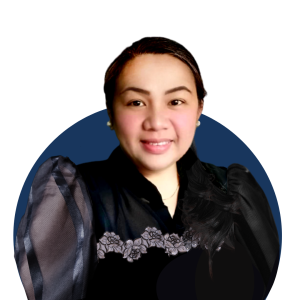 JENNY B. | Vice President, Operations and Business Development
Jenny has a wealth of experience under her belt. From building, managing and developing high performing teams, to ultimately getting results that define success, Jenny has done it all. She delivers the tangibles by doing the intangible. Already a successful corporate executive, she has ventured into other industries that have expanded her already impressive portfolio. In recent years, she has established herself as the head of a graphics design team, and runs her own e-commerce platform that promotes local entrepreneurs and freelancers. Joining Tech-Warehouse as one of its pivotal players, Jenny has come full circle, marrying all of her acquired skills and developed competencies, to become the glue that helps ensure this team's success.
In her free time, she enjoys online strategy games (MOBA), plays the guitar and sings her heart out.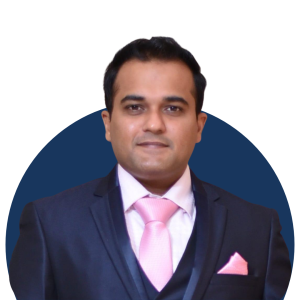 FRANK S. | General Manager, Operations & Customer Support
Frank S is a critical link between the executive leadership and operations. He has literally done the job from the ground up and knows the ins and outs of the business. He oversees operations and business development, with grit and overflowing passion, ensuring that all processes are constantly aligned to the company's core values, vision, and mission.
Apart from work, Frank is a gearhead and is passionate about all sorts of motorcycles.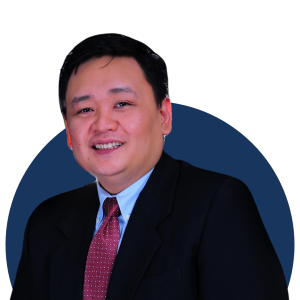 ERIC T. | General Manager, Sales & Business Development
Eric has been in customer service his entire career, across several industries. With customer delight at his core, he has held leadership positions in the Insurance Industry, Professional Placements and Systems development wherein he served as a high-level executive, responsible for closing game-changing deals and maintaining engaging and immersive professional relationships with his clients and managing his team. He has chosen to be with Tech Warehouse where his expertise in customer service and people can be focused on ensuring that the company's customer-obsessed culture is maintained, cultivated and propagated.

Eric also co-owns a cafe, plays the guitar, draws and writes blogs and articles. He is an internationally-recognized Lego builder, and his original Lego creations have been featured in magazines and blogs.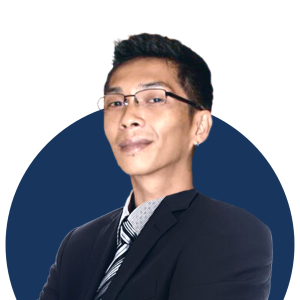 JAMES M. | Senior Manager, Operations & Technology
James has close to 2 decades of customer service, technical support and technical processes experience under his belt. He has navigated the waters of the biggest tech companies and has succeeded in every endeavor that he has engaged in. He has experienced every facet of customer service and is a master at projecting, anticipating and mapping the customer's journey. With this special skill, he has achieved maximum customer satisfaction in all of his roles in the industry. His incredible empathy and technical proficiency is the optimal mix to guide and shepherd the next wave of Tech Warehouse Customer, Technical and Concierge Support personnel into the future.

James is a devoted husband and father, spends his free time playing the guitar, and is an avid gamer. He is also an exceptionally talented sculptor, with dozens of pop-culture statuettes he meticulously crafted from scratch.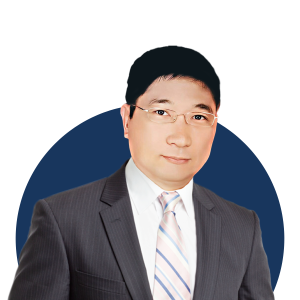 JUN WANG CPA, CFP | Head of Finance
As a licensed CPA and CFP in NY, Jun Wang is the finance head managing Tech Warehouse's finances. He works closely with the CEO and President to make sure Tech Warehouse is always compliant and one step ahead in terms of all filings. Jun has extensive experience with corporate business taxes and has been handling such for 30 years +. His advice and resolutions are always spot on, and he never lets us down or is never taken by surprise due to his diligent and by the book approach. His knowledge about finances helps us cover all bases and keeps us secure at all times.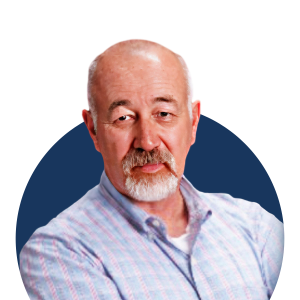 TRAVIS YATES | Director of Cloud and Web Technology
Travis Yates is the head of Cloud and Web Technology at Tech Warehouse. Led by Travis, Tech Warehouse aim to establish a trustworthy trademark across customers and partners alike via a solid product/service platform, inclusive and transparent business policy and a customer centric culture fueled by an inclusive package of benefits consistently delivered to the target consumer.

Travis's experience in the technology industry spans over 3 decades. Since his inception to the Tech Warehouse team, Travis has proven to be a major asset to their management and long term agenda. Being a US Navy veteran, he lays great prominence on team work and reliability while never taking his eye off the main objective at hand. He administers and motivates the Tech Warehouse team to achieve set goals with technical acuity, integrity, and dedication to customer satisfaction.

Travis has also worked with a plethora of law firms in the past, and the reason he gelled well with those renowned entities has everything to do with his highly compliant work ethic. Travis aims to make the Tech Warehouse operation one of the most secure and regulated platforms on the internet. This assures a secure and private experience for visitors/ customers and guarantees customer satisfaction on every level. Travis setup a dedicated customer resolution department for Tech Warehouse as his commitment to providing an acceptable, fair, and viable solution/resolution to every client.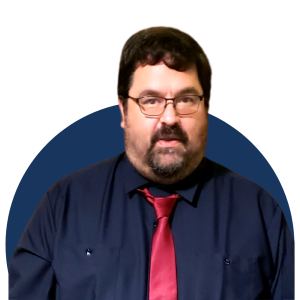 CHRISTOPHER J. | Manager, Sales and Customer Support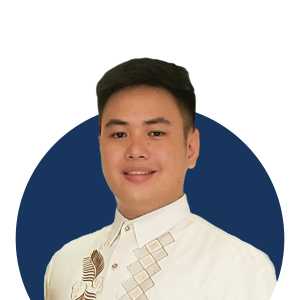 JUSTIN K. | Team Lead, Customer Relationships
Justin is a key operative member of Tech Warehouse. He works directly under operation leads and makes their job easier by adding dedication, loyalty, and the highest levels of work ethic to Tech Warehouse's procedures. Justin often deals with customers and partners/ vendors and coordinates key objectives and operations, constantly ensuring Tech Warehouse runs smoothly at any given point of time. His growing dedication and loyalty to Tech Warehouse makes him a true asset to our brand. Justin's pledged commitment is infectious and further filters down to other key members of Tech Warehouse, this reinforces our core philosophies and culture even further.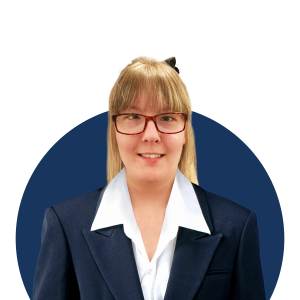 HEATHER S.| Customer Relations Operative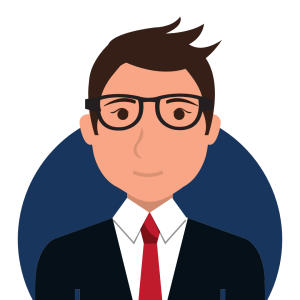 KEVIN Y. | Senior Operations Assistant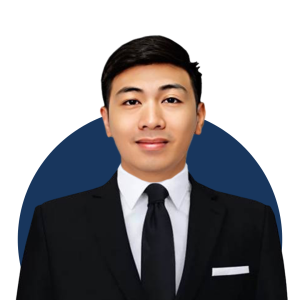 Miguel Ramos | Tech Support Executive
Miguel is a key tech support expert that works under tech and customer support leadership to simply astound and elate customers! His job is to be patient and empathetic and then use his key technical know how to handle Tech Warehouse's customer (tech) support needs best. He has been a real asset to Tech Warehouse and continues to deliver smiles to Tech Warehouse's valued customers!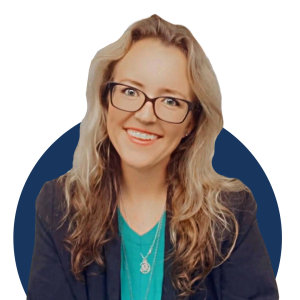 LISA WALKER | Marketing Strategy Advisor
Lisa Walker brings years of administrative and executive experience to Tech Warehouse. She is adept at managerial skills and maintains the highest level of work ethic and integrity while managing top tier projects or dealing with partners, customers, investors or vendors.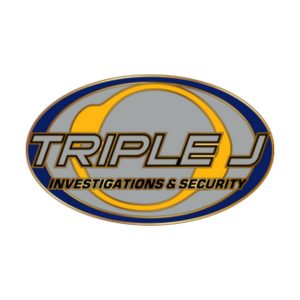 Triple J investigations and Tech Warehouse have a seasoned affiliation at the deepest level. This relationship is instrumental when it comes to protecting our warehouse and employees and deploying complex security protocols.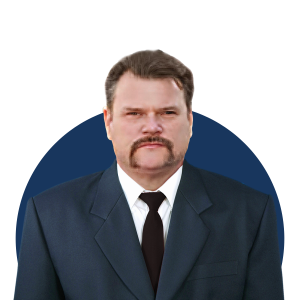 JOHNNY JOE JAMES | CEO, Triple J Investigations
Johnny Joe James is the CEO of Triple J Investigations and an official due diligence partner with Tech Warehouse. Johnny James founded Triple J Investigations in 2007. Mr. James is a C.L.E.E.T. licensed private investigator, security officer, and Reserve Police Officer with seventeen years combined experience.

Simply put, Triple J investigations can investigate and decipher any case to perfection and they always under promise and over deliver. Their values, business philosophies and integrity tie in perfectly with those of Tech Warehouse's.

Johnny and Triple J investigations provides Tech Warehouse with the intelligence edge they need in this industry to perform better for their customers and investors.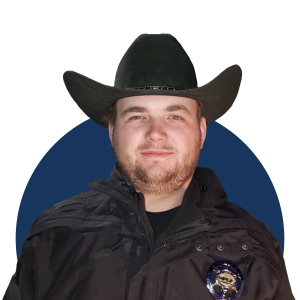 Nathan Middlebrook is a born leader who strives to achieve success across the board, this value gels ideally with Tech Warehouse's core culture. He was a former tank crew member with the US Army.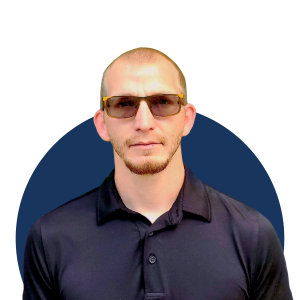 Philip White is one of the most valuable members of Triple J investigations. He has extensive experience and training in Homeland Security and has over a decade of experience in executive security. This along with his innate leadership abilities have made him a force to reckon with. Philip also handles threat assessments and provides proactive protocol which helps Tech Warehouse's customers and partners to do their job better.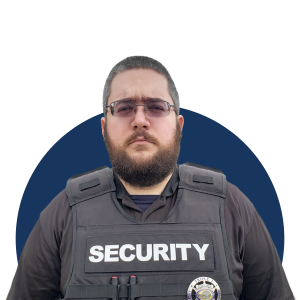 Tim has the greatest attention to detail one can hope for. The team vest a lot of faith in him when the job at hand demands a multi layered and complex approach, Tim excels at delivering in such instances.
Ismael is a seasoned martial artist, adroit at technology and also is big on work ethic and authenticity. He has years of training under his belt and that experience reflects all around. A true asset to Triple J and to Tech Warehouse.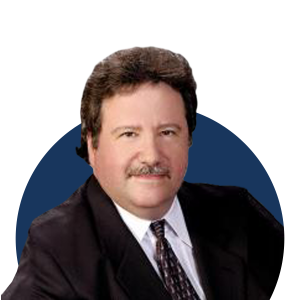 SCOTT CIPINKO | Chief Legal Officer
Scott J. Cipinko is an attorney with more than 30 years of national and international experience in contract, corporate, regulatory insurance, and financial services law. He is located in Georgia and is of counsel to Dunlap Bennett & Ludwig. Previously Scott served as Executive Vice President and Chief Operating Officer of the Consumer Credit Industry Association (CCIA), Executive Director of the Life Insurers Council, Life Insurance Finance Association, and Executive Vice President of the National Alliance of Life Companies. He also served as a director and staff liaison to the CCIA PAC Board.
Scott is a pragmatist, but when that fails, Scott aggressively pushes through Tech Warehouse's intertest and protects its assets at all costs.
CHELSIE CAMPBELL | Director, Legal and Compliance
Chelsie is now official legal counsel to Tech Warehouse, she aggressively defends the Tech Warehouse brand and makes absolutely sure that Tech Warehouse are in full conformity with all state and federal regulations as applicable. Tech Warehouse is proud to have her as part of our legal contingent.
She is a Legal Strategist for her clients. She provides general counsel, business formation, and government affairs strategy for medical, technical, and small businesses. She is the founder of her own 7 figure real-estate startup and is familiar with the pitfalls that many small businesses owners face. Prior to, Chelsie worked as a lobbyist for a Fortune 500, Berkshire Hathaway company.
Chelsie graduated from UNLV with with a BA in Communications with an emphasis in Broadcast Journalism and a Second Major in Spanish Literature Phi Kappa Phi, both Cum Laude. Chelsie was admitted to practice in 2008, and graduated from Boyd Law School, where she honored with the Dean's Award.
In the past, Chelsie has served as the President of her Law School Alumni Board, Chairperson for United Way's Young Philanthropist Society and is the current Nevada Advisory Chair for CPLC.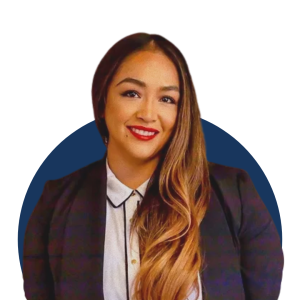 DENNISE RAMOS | Legal Counsel
Denisse Ramos is the founder and Lead Attorney at The Ramos Law Firm. She is a United States Army Combat Veteran currently serving as a Military Reserved Officer for the Nevada Army National Guard focused on Strategic Planning. Ms. Ramos has earned a BA in Criminal Justice, MA in Organizational Leadership, and a Juris Doctorate in Law (JD). She is a current member of the State Bar of Nevada.

Ms. Ramos was born in Los Angeles, California, where she was exposed to public service at a young age. She was raised by hard-working immigrant parents, who made her American dream possible while empowering Ms. Ramos to understand the strength of humility, service, and hard work.

Ms. Ramos is committed to Tech Warehouse Inc. interests and Tech Warehouse Inc. are proud to have Ms. Ramos as an integral part of our legal team!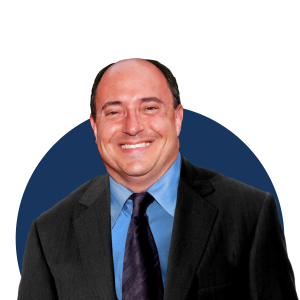 Richard Nacht, based in Princeton, NJ, has been counsel and advisor to more than 1,500 startups and early-stage entrepreneurs as well as enterprise clients. Mr. Nacht provides Tech Warehouse with a thorough understanding of the increasingly complex intersection of law and business taking into account both the corporate and legal perspectives. Nacht advises Tech Warehouse on securities and regulatory matters including various stages of raising capital and corporate governance.
Mr. Nacht has been practicing law for 35 years, having attended New York Law School, and holds an MBA from the NYU Stern School of Business. Together with his law practice, he has created six companies, including an Inc. 500 company sold to a national competitor. Mr. Nacht is a member of the New Jersey bar as well as the federal courts, including the bar of the United States Supreme Court. He has served clients in 45 U.S. states and more than a dozen jurisdictions across the globe.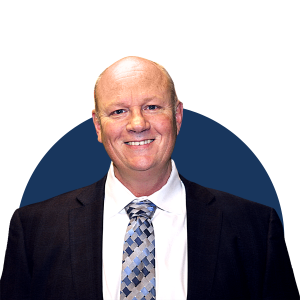 The Tax Law Office of David W. Klasing is a boutique tax firm comprised of award-winning, nationally recognized Tax Attorneys and CPAs. They combine over 20 years of tax & business experience, drawing upon a diverse range of professional backgrounds in tax and business law and accounting, to help individual taxpayers and business entities resolve even the most complex of state, federal, and international tax issues. They understand how stressful it is for taxpayers to deal with agencies like the IRS, which is why they emphasize clear, frequent communication. Their goal is to obtain the best possible outcome from each case, no matter how high the stakes – and they work diligently to achieve favorable results. Handling civil, criminal, domestic, and international tax matters, they serve clients throughout the US.

Tech Warehouse LLC have Dave Klasing on retainer and deal directly with him for all tax related matters.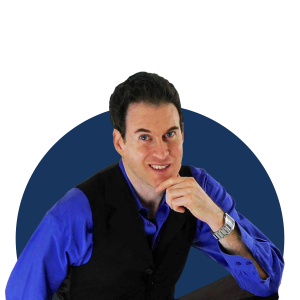 William Scott Goldman is the founding member of Goldman Law Group, representing creative business clients throughout the U.S. and internationally. Mr. Goldman received an LL.M. in Patent and Intellectual Property Law from George Washington University and is licensed to practice before several courts.

One of the world's most prolific trademark filers, he is perennially-ranked 'Top-10' at the USPTO, currently with over 10,000 successful applications and registrations. Having written the book on Branding Law, he is also a frequent lecturer, guest speaker, media commentator, and author on various legal subjects.

Clients appreciate his creative legal and business insights based on almost thirty years of practical experience, reasonable flat-fee billing, and quick response times.

Tech Warehouse has William Goldman on retainer and he is our sole point of contact for any IP, Patent and Trademark related matters.