Warehouse: Order Process and Packaging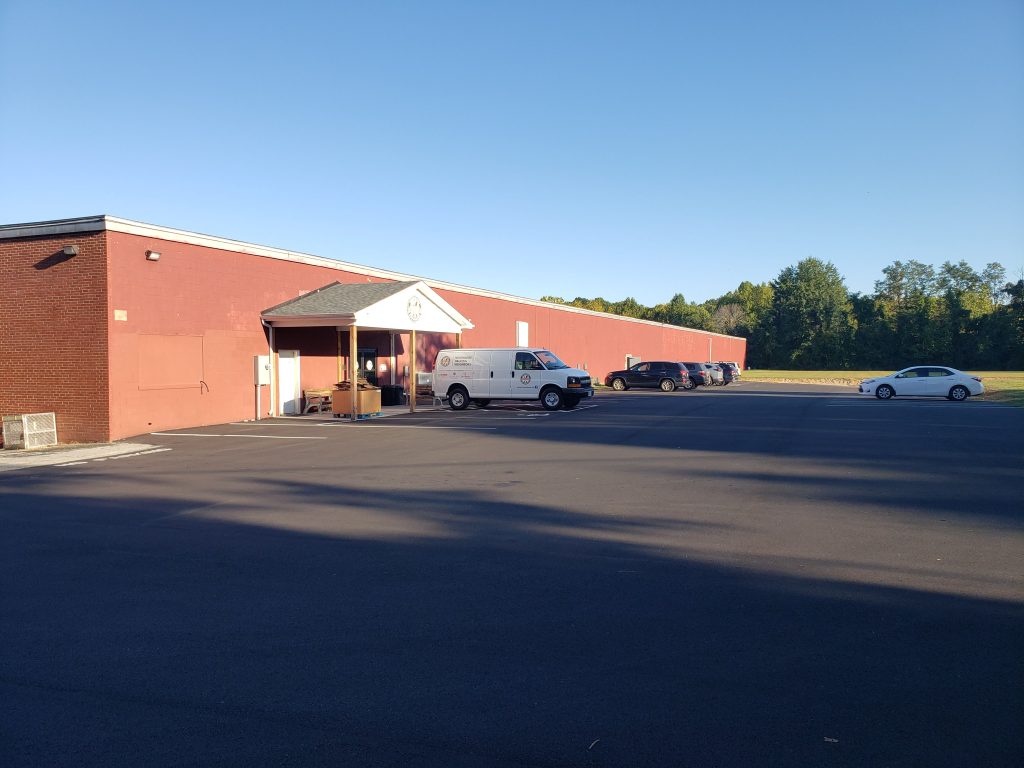 Due to our incredibly humbling, deeply appreciated recent expansion – Tech Warehouse's Administrative Office is also now located just down the road from you! Located at 2607 W Lynchburg Salem Turnpike, Bedford, VA 24523, our Administrative Office completes the full cycle of what our customers have grown to know & love about our business: quality product, and outstanding, happy-to-help customer service team.
While our warehouse at 186 Dillard Road in Madison Heights houses the quality, tried and true products you know us for, our Administrative Office houses the other integral source of Tech Warehouse's welcome growth – our customer obsessed, satisfaction motivated, service oriented, hard-working personnel of IT and ___ technicians. Within these walls, are the hardworking team members who diligently track your orders from our doorstep to yours and are ready to answer any & all questions that arise not ONLY during that product's journey to you, but long after its arrival.
We are one of the few sellers that ship all orders the very same day if cleared before 3PM EST. Again, without exception. To ensure we don't miss any shipments, we schedule 2 UPS pickups daily, which ensures a 100% shipment rate and no delayed orders. If for some reason the carrier delays the item, we deal directly with your local UPS or FedEx hub to ensure seamless coordination and delivery or we ask the carrier to hold for pickup so you can then pick the item up at your leisure.
Lastly, we use only the best packaging practices to make sure your precious computer(s) gets handled without damage; and if handled roughly by a carrier, the additional box, bubble wrap, and foam protect the laptop unconditionally.
We at Tech Warehouse resort to using state of the art surveillance technologies to cover footage of our extensive warehouse and enable remote centralized monitoring throughout the facility. Any perimeter intrusion is not only detected instantly as it happens but is deterred immediately using flood lights, video verification, siren and 2-way audio. This infrastructure ensures constant monitoring of our work process seamlessly and efficiently without any compromise on quality.
Triple Layer Order Verification: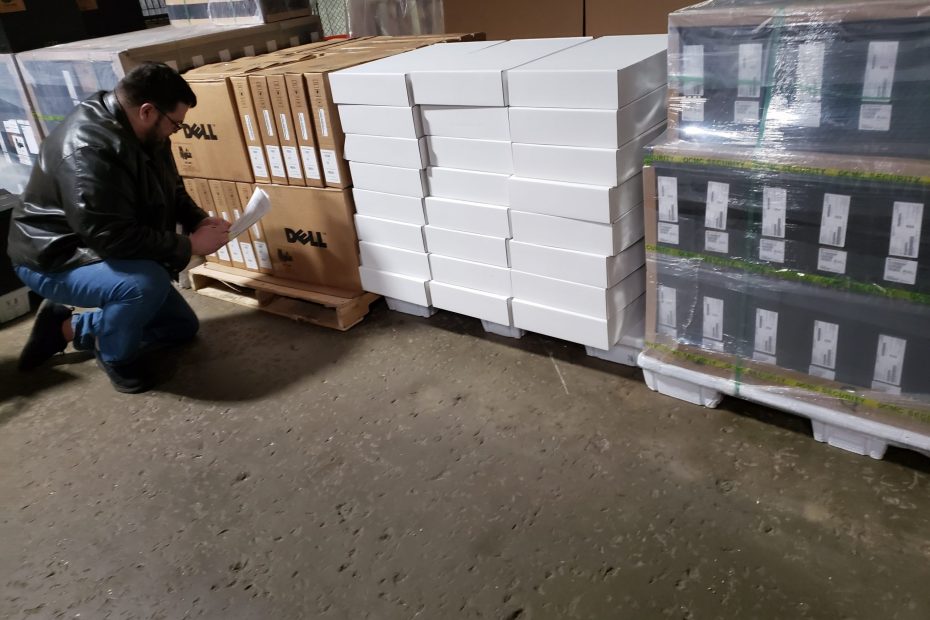 • Our automated scans confirm that all orders corelate to the correct manufacturer serial no's, this avoids any order errors.
• We double check your order and serial number during packaging, since we add additional premium packaging for orders to protect against carrier mishandling and damage, we make sure we recheck all serial no's during this process.
• Finally, our warehouse staff rechecks the order one last time before we hand over your item to UPS or FedEx, eliminating any chance of an order error from our end.
Premium Packaging
We use only the best packaging practices to make sure your precious computer(s) gets to you without damage and if handled roughly by a carrier, the additional box, bubble wrap and foam protect the laptop unconditionally.
We make 100% sure we house your package in a robust and additional box, with sufficient bubble wrap and foam to protect against any chance of mishandling by the carrier, or against all types of damage. Carriers sometimes handle packages in a very rough manner to say the least, however, you can rest at ease, knowing that it our extra packaging makes it almost impossible to damage your item.
State-of-the-art Facility
We have a state-of-the-art warehouse at 186 Dillard Road, Madison Heights, VA, 24572 that houses our inventory in a secure and sophisticated manner. Our triple layer order check makes sure you get exactly what you bought and human error doesn't cause unnecessary downtime to our customers. Our automated systems check and verify each system prior to shipping in addition to 2 more individual and manual checks. We invite you to visit our warehouse with prior appointment, please call us on 4342190566 so we can setup a good time for you.
CCTV Covers our Entire Facility
Our entire facility is under CCTV surveillance 24-7 with security personnel monitoring footage around the clock. Our finely tuned motion detection and break in sensors ensure security for all our inventory in an absolute fashion. Simply put, there are no blind spots and there is no activity that isn't monitored in any corner of our warehouse.